Sexual and reproductive health rights, menstrual health management, literacy and improvement in nutritional status compose our program themed around Health, Education and Nutrition.
We work closely with local governments and district-level stakeholders for the adoption of Essential Nutrition Actions (ENA), and for the expansion of its reach to pregnant and lactating women, and children under two years. Our programs target households that belong to Disadvantaged Groups and vulnerable communities.
We intensively engage Female Community Health Volunteers (FCHVs), mothers' groups, health mothers' groups, and various other multi-sector outreach workers and change agents to deliver messages, skills and knowledge related to nutrition.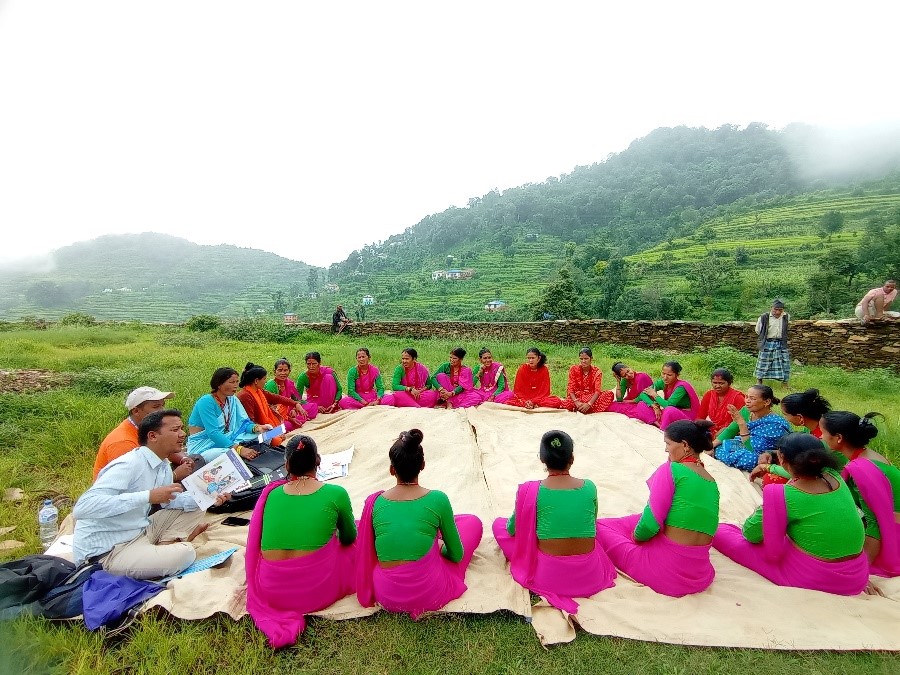 What have we done so far?
---
Awareness and empowerment activities for coping with sexual, reproductive and menstrual health issues

Emergency health and nutrition support in the wake of natural disasters and humanitarian crises

Organizing mobile health camps

Support for basic formal and non-formal education

Implementation of a multi-sector nutrition plan in remote hill districts
We have completed 14 projects in this thematic area.